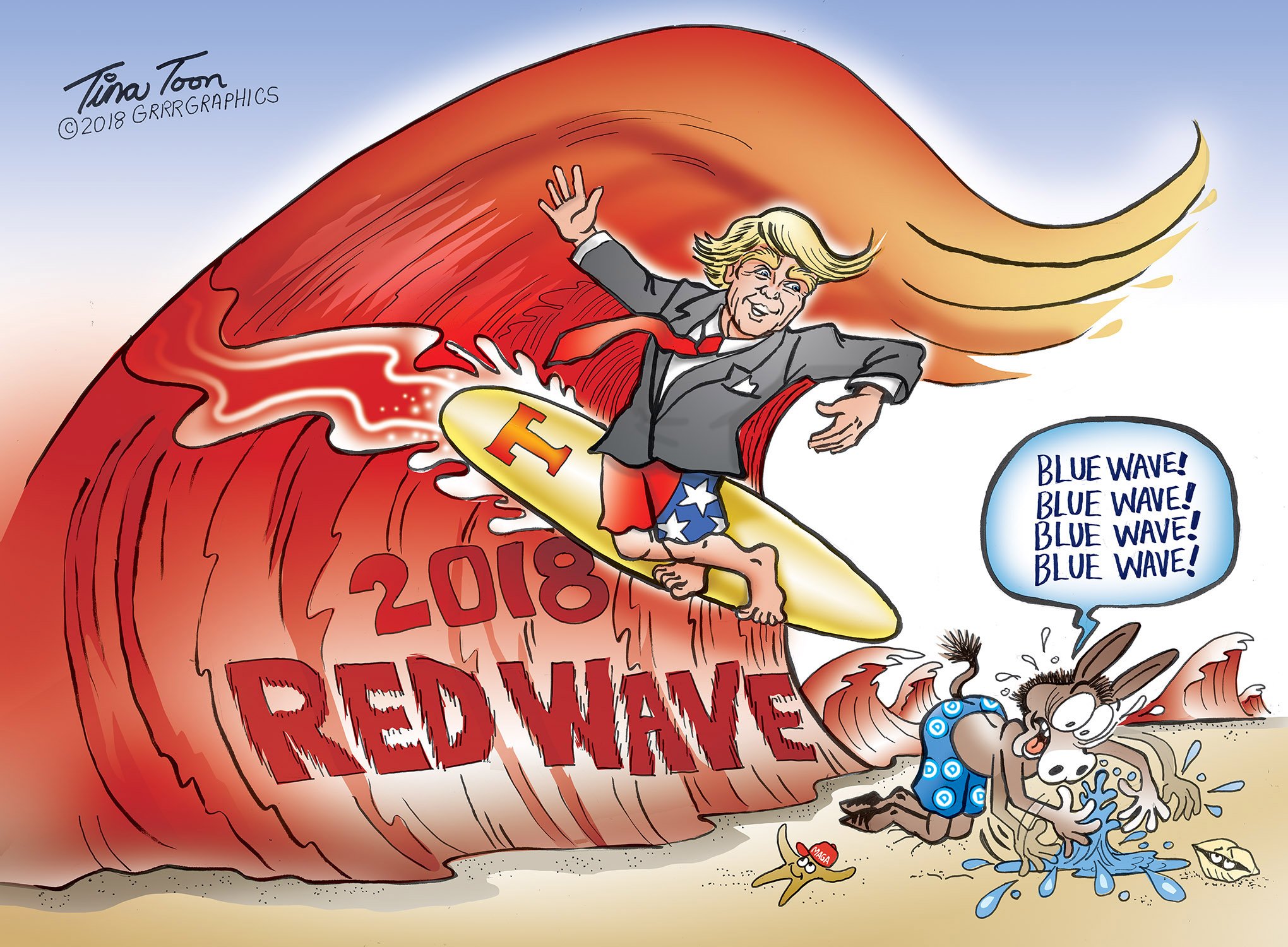 UPDATE June 26th, 2018  Best Retweet EVER!!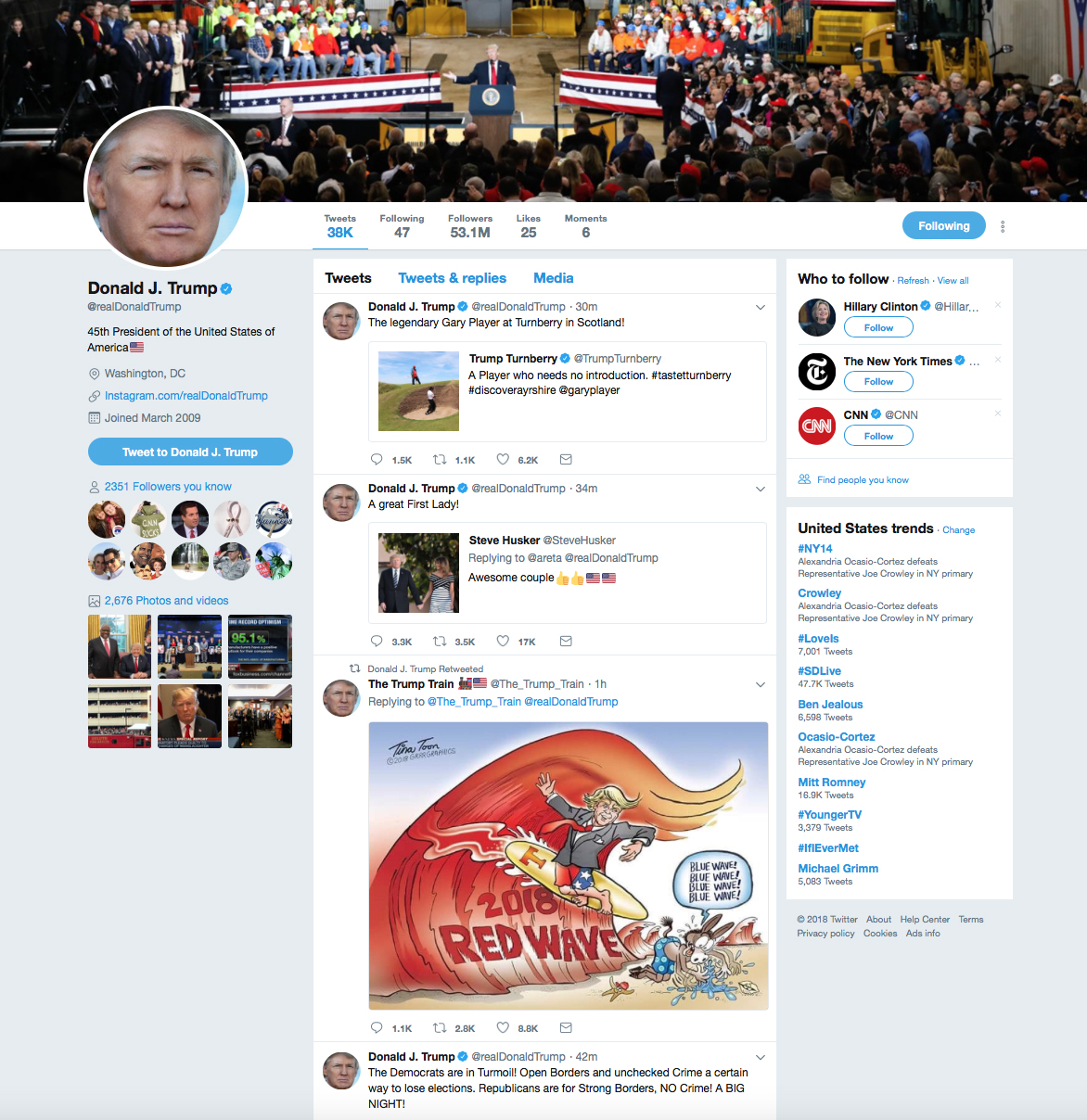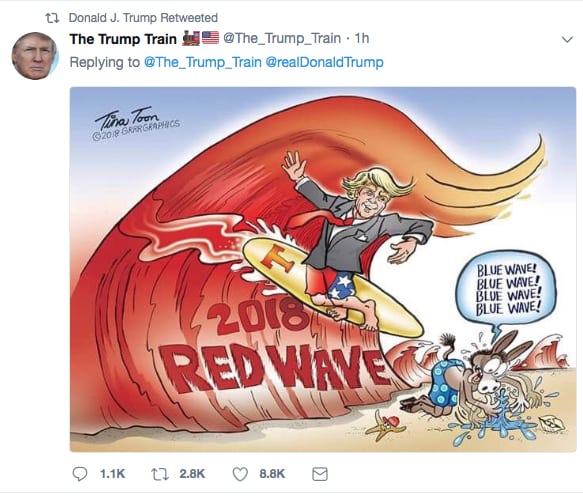 UPDATE: June 22, 2018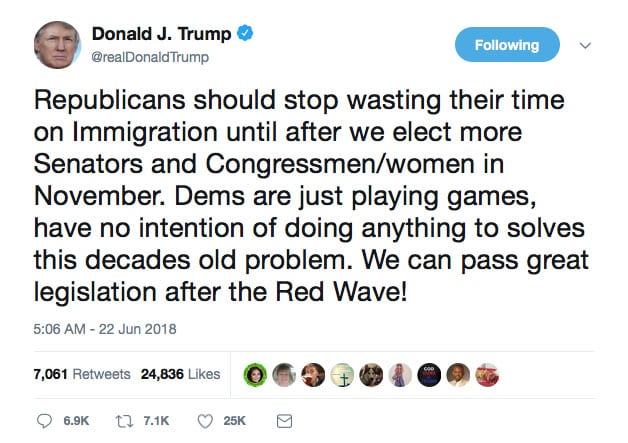 "MAGA-bunga Dude"
Catch the Red Wave!
Many people wrote us wanting us to cartoon the idea  of the "Red Wave" and Trump surfing.
It's a really fun idea so I added the hapless Democrat Donkey boy trying to astro turf the blue wave out of a puddle.
It's pretty early for the Dems to start screaming "Blue Wave", so we decided to answer the Dem narrative with a wave of our own.
Join Over 15,000 Patriots And Never Miss A Single Cartoon
Plus Receive Latest Cartoon e-Book, "Lock Them Up" For Free!
Thanks for your support and enjoy!
Tina
TOGETHER WE WILL CREATE THE RED WAVE! Support cartoons