$79.99
A Deplorable Gift for MAGA Patriots!
The Ultimate MAGA Book Bundle! Includes Ben Garrison's best selling "The Election Collection" cartoon book and "Lock Them Up" the new cartoon book that picks up where Election Collection left off.  Together you get 280 pages of Garrison toons in full color, including cartoons that were never released to the public.
Two SIGNED Cartoon Books AND we will even add a "LOCK THEM UP" sticker for extra fun!
Order your Ultimate MAGA Bundle now
8 in stock (can be backordered)
Description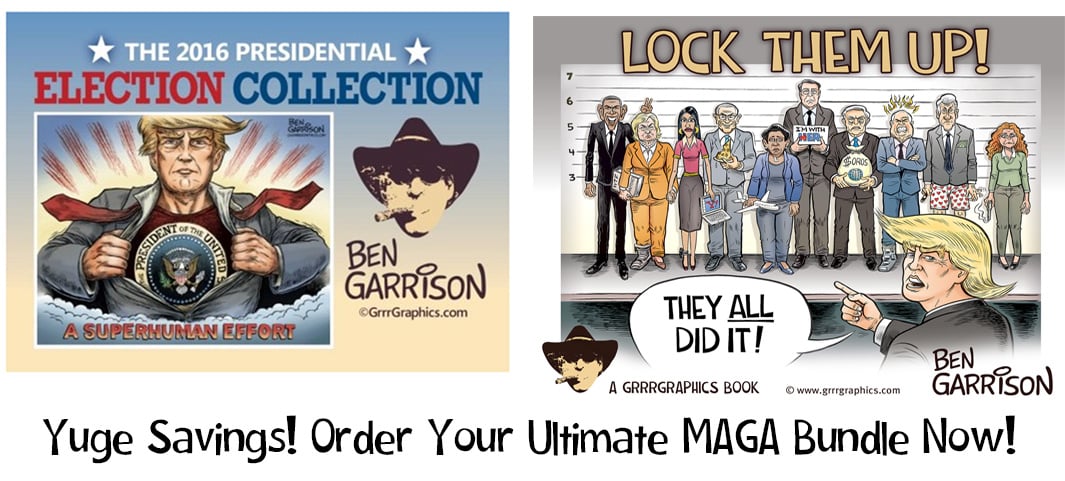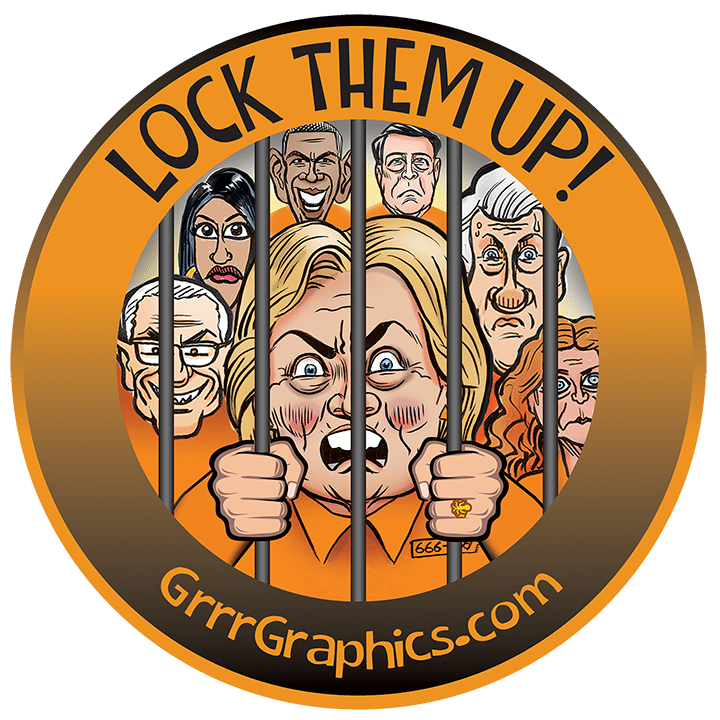 SIGNED Election Collection Book: 
Book includes all  cartoons drawn during the 2016 election. The book has 114 cartoons plus six cartoons that have never been released to the public.
Product Details
Paperback​
142 pages
Full Color
Trim size 8.25″ x 6″
Language English
Publication Date March 4, 2017
SIGNED LOCK THEM UP Book
Product Details
Paperback​
140 pages
Full Color
Trim size 8.5″ x 7″
Language English
Publication Date May 16, 2018